It's time for a free book roundup! Here are the books in my backlist you can download for free right now!
Runaway Alex: Book 1 – Alex & Alexander
The first book in my very popular horse racing saga, Alex & Alexander, is free through October 31st!
Horse racing isn't for nice girls like Alex – at least, that's what everyone tells her. But she knows that college and riding sales horses for a local trainer isn't for her, either. When her job goes up in smoke, she takes the opportunity to run for Ocala, Florida. She's going to pursue her racing dreams no matter what. And if she's in love with her boss, an old-fashioned and successful Thoroughbred trainer, what's another complication in a complicated world? Dive in for free and start this five-book series now:
Author Direct: I provide the ebook files and support!
All Retailers – Including Nook, Amazon, Kobo, and more
Show Barn Blues: Book 1 – Show Barn Blues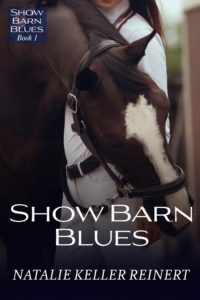 A mature equestrian, Grace Carter has been running her beloved Seabreeze Equestrian Center on the site of her grandfather's old farm for decades. When horse country begins to vanish, she decides to fight back against the powerful developers who want to buy her property and turn it into another cookie-cutter vacation village.
Set in Orlando, Florida, this fan-favorite series starter is unlike any other horse book you've read!
Author Direct – The ONLY site to offer this book for free!
All Retailers – Available for 99¢
Bold: A Prequel – The Eventing Series
21-year-old Jules is new in Ocala, but she's not afraid to go after what she wants. The young trainer sees a riding job that could open up opportunities for her in this horse country town. When she decides to after it with her customary take-no-prisoners approach, the established equestrian community doesn't welcome her the way she expects! A prequel to the bestselling Eventing Series.
Free with email signup: StoryOrigin
Don't like emails? No problem! It's also available to purchase in paperback and ebook edition.
These books are free for a limited time! Enjoy, and feel free to share with friends ❤️